Models
All of our planter bars are designed as "clean" toolbars allowing multiple row spacing on the same planter. Additionally our T-Bar© design - Patent Pending – allows for infinite row adjustments as well as quick interchangeability between row units and other implement modules. (Example 40' bar can be 16 row 30" corn or 24 row 20" soybeans with minimal set up; or interchangeable with 8" Twin Row modules.)
If you would like to know more about any of the frames please click on the titles.
Large Frame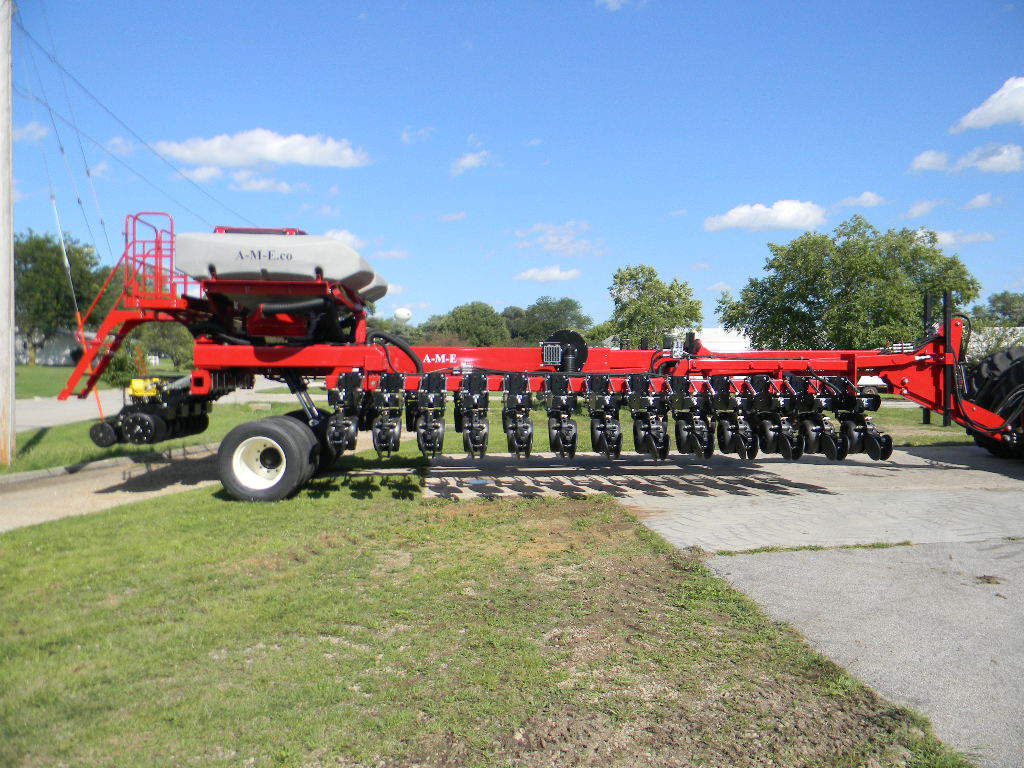 The heavy duty frame is designed to handle the stress of high residue and uneven seed bed conditions, yet attaching the interchangeable components is simple.  These designs are adaptable to US, European, and South American markets based on row spacing. All 40', 60' and 80' bars share certain common modules. Therefore, changing the options or models is possible without having to purchase a new machine. (Example: 3 models share the same bolt on the main transport chassis allowing a simple change from wheel assembly to Camoplast tracks.)
Modular Frame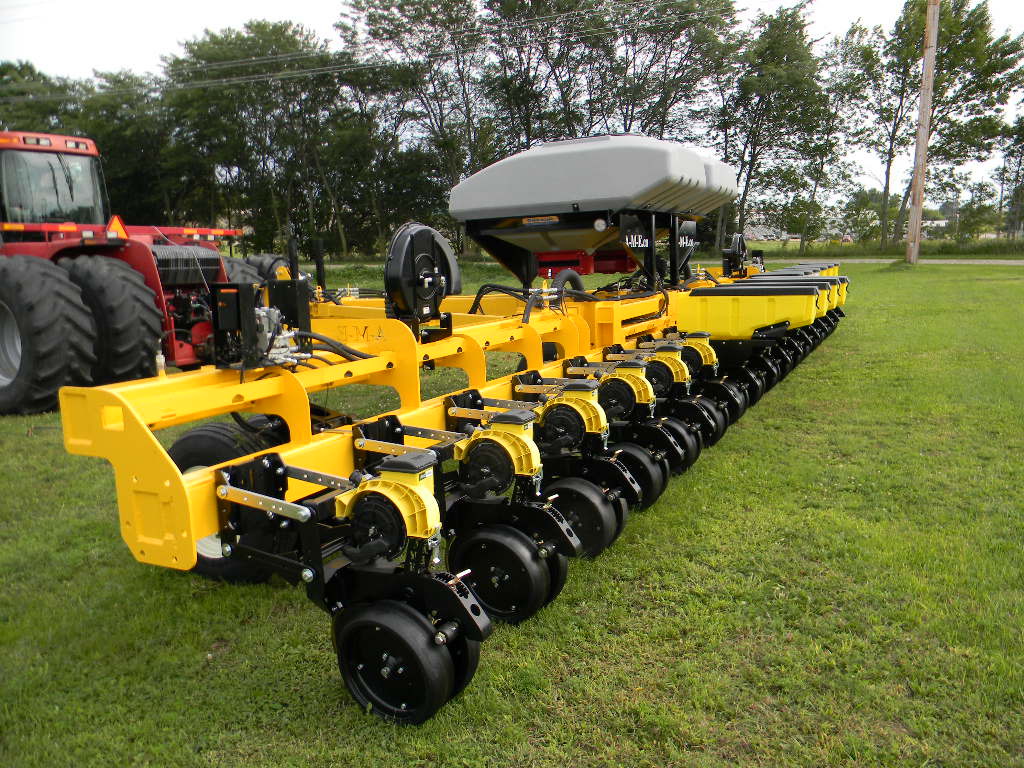 A-M-E 30' & 40' Modular planter is our new design offering narrow transport width 4 - 30" rows on the back bar while incorporating our T Bar design. Our planter allows multiple row spacing on the same toolbar without any changes to the axle or frame. If you are looking for a versatile, powerful, and agile planter incorporating all of today's leading edge technologies, then this is a unit for you. We offer multiple row spacings with possibility to change spacing within a couple of hours without having to buy another planter.
Small Frame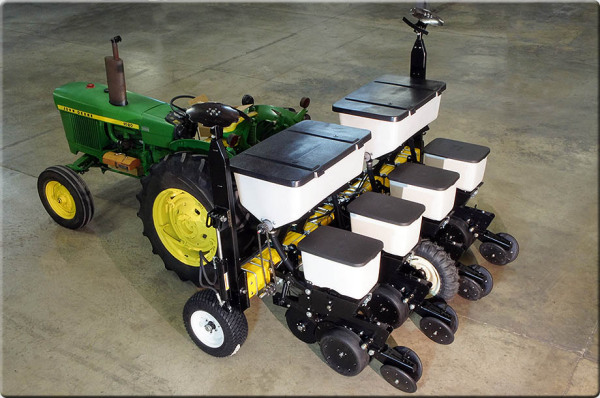 AME 4, 6, 8 & 12 row planters are modular in design allowing you to configure as 3 point mounted or 2 point hitch pull type along with wide variety of row spacings giving you flexibility on your choice of setup. Selections of liquid or dry fertilizer applicators are available with mechanical or hydraulic drives. All options are modular and can be added at any time.  We offer 8 row and 12 row folding toolbars giving you an exceptional narrow transport width as well as support strut bars for added strength and rigidity.  
NH3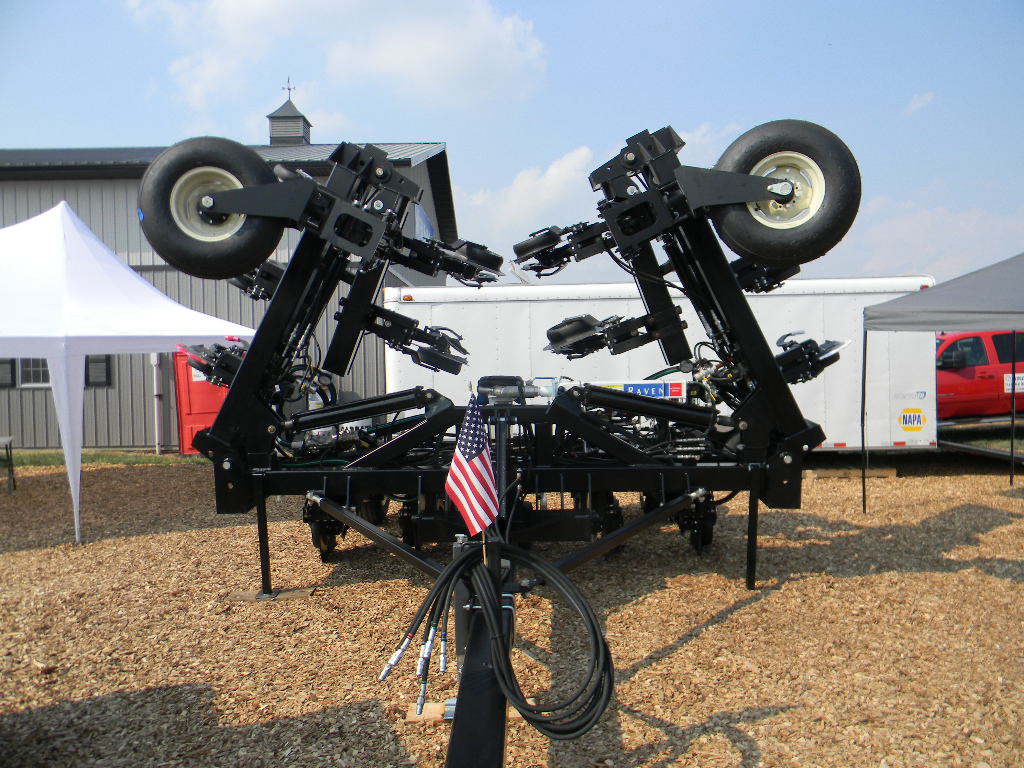 A-M-E NH3 toolbar is capable of operating as a pull-type or can be converted to a 3-pt mounted toolbar. We offer 4 lift wheels on the center section for extra flotations and caster wheels on the wings for precise depth control. Unit transport width is 18' 6" and transport height is 12' 6" which makes it practical for road transport. Unit is designed to utilize 11 or 15 Magnum High Speed Anhydrous Coulter.
Row Units

Row Unit Pricing 2016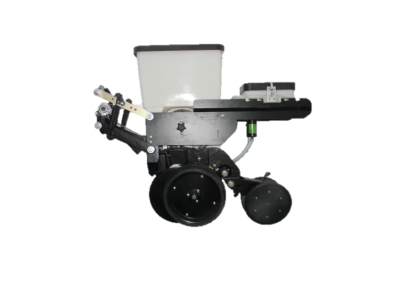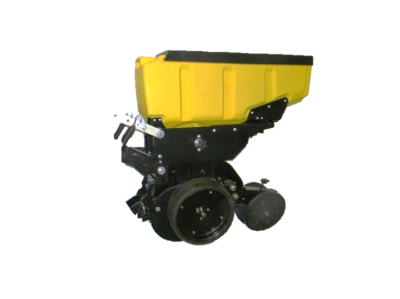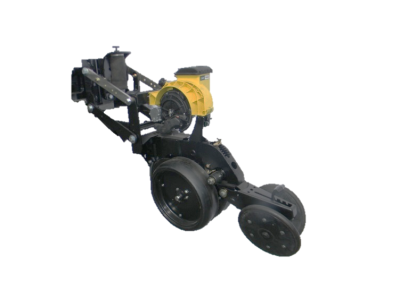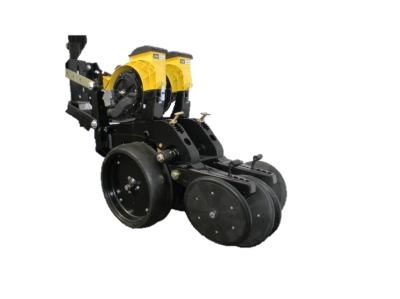 1.6 Bushel Hopper

3 Bushel Hopper

Mini Hopper
Twin Mini Hopper

Available in yellow or white
A-M-E's own cast iron Row Unit – Shank, Face Plate and Lower Parallel Arms. Very similar to the John Deere XP. We offer this in black or green.  They are capable of utilizing Precision Planting® products and accessories along with most of the industry leading manufacturer's products and components. It is your choice of drive, down force, and hopper.